MGallery Hotel St Moritz, Accor Vacation Club Apartments

IMPORTANT UPDATE: Queenstown is currently going through a water crisis, a boil water notice is in place until further notice. There will be filtered water available in public areas of the hotel to refill waters bottles that will be supplied upon check-in. Please see the Queenstown Lakes District Council website for more up to date information.
Idyllically situated in the heart of Queenstown and with wonderful views overlooking Lake Wakatipu.
MGallery St Moritz Queenstown, like its European namesake, epitomises glamour and style in a wonderfully understated way. This alpine lodge style hotel is the perfect haven from which to appreciate all that the region has to offer. It is superbly situated in central Queenstown, only a short walk from the landmark Steamer Wharf and a 10 minute drive from Queenstown Airport.
Click here to view a Virtual Tour of the Property
Rooms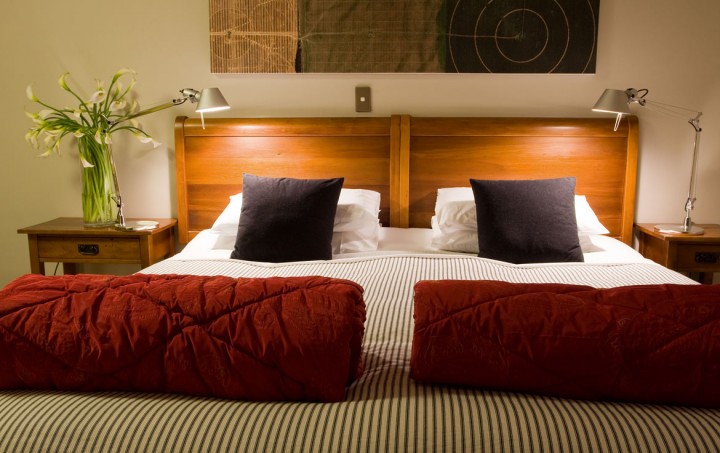 Studio apartment – Sleeps 2 (1 king bed, can be split into 2 single beds upon request)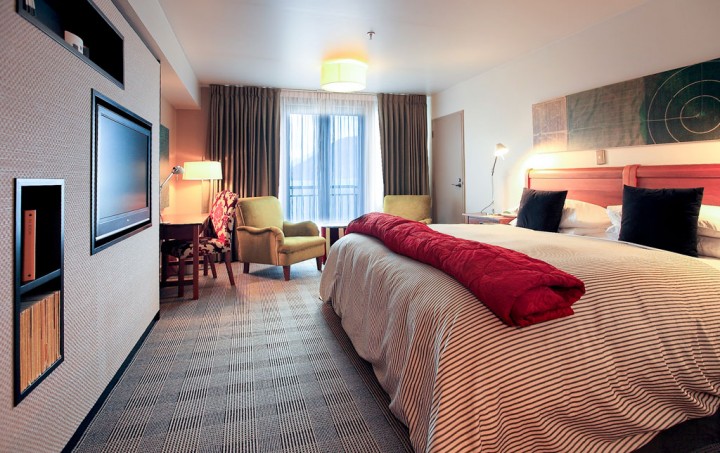 1 Bedroom Apartment – Sleeps 4 (1 king and a fold out sofa bed – sofa bed suitable for children only)
Additional Information
24 hour concierge
Currency exchange
Restaurant and bar
Room service
Gym
Hot tub garden
Car parking available (fees apply)
Dry cleaning
Laundry service
Safety deposit boxes
Library
Reception: 24 hours
Check In: from 3:00pm
Check out: 10:00am
Car Parking: Underground parking is available from $35NZD per car per night and includes valet service. Please note cost of parking is subject to change.
Internet: Members have unlimited Wi-Fi access. Guests can have a maximum of 3 devices connected consecutively.
The Resort: 24 hour concierge, currency exchange, restaurant and bar, room service, gym, hot tub garden, dry cleaning, laundry service, safety deposit boxes, library.
Hot Tub Garden: From 9am - 9pm. No food or beverage allowed. Kids under 14 years must be accompanied by an adult.
Smoking: Please note all rooms are 100% non smoking. Smoking area is located next to the htoels 'Toy Lock' near the hotel entrance.
A supermarket is 5 minutes drive from the hotel, enabling you to stock up on the holiday essentials.
Ski season commences late June and usually runs until October, snow permitting.
Ensure you take your Advantage Plus Dining Card to receive up to 50% discount off meals at participating restaurants.
Queenstown airport have a shuttle called Super Shuttle that operate from the airport to surrounding areas including St Moritz Hotel. This shuttle service does not need to be pre booked. On arrival at the airport, please find the Super Shuttle desk and book the next service out to the Hotel. Once at St Moritz Hotel, return shuttle service can be booked through Concierge.
St Moritz Hotel has a preferential rate with Green Cabs. Transfers can be booked with concierge to enjoy the special flat rate.
A J Hackett Bungy Jump (20km/13 mins)
Shotover Jet(10km/6mins)
Lake Wakatipu (.5km/.5 min)
Frankton Beach (8km/5mins)
Arrowtown (20km/13 mins)
McNeils Pub and Brewery (1km/.5 min)
Skippers Canyon (15km/10mins)
Embassy Cinema (.8km/.5min)
Queenstown Events Centre (8km/5mins)
Queenstown Gardens (1km/.5mins)
Kiwi Bird and Wildlife Park (.5km/.5 mins)
Coronet Peak (15km /10mins)